Post-traumatic stress disorder (PTSD) is a condition an individual might develop after a frightening experience. A person may develop PTSD as a result of a prolonged traumatic experience, such as a period of military service, or after a single event.
Someone with PTSD could experience a range of symptoms. Examples include (but certainly aren't limited to):
Nightmares
Panic attacks
General anxiety
Do you have PTSD? Do you struggle with symptoms so severe that they prevent you from working? If so, you may be eligible for disability benefits through the U.S. Social Security Administration (SSA).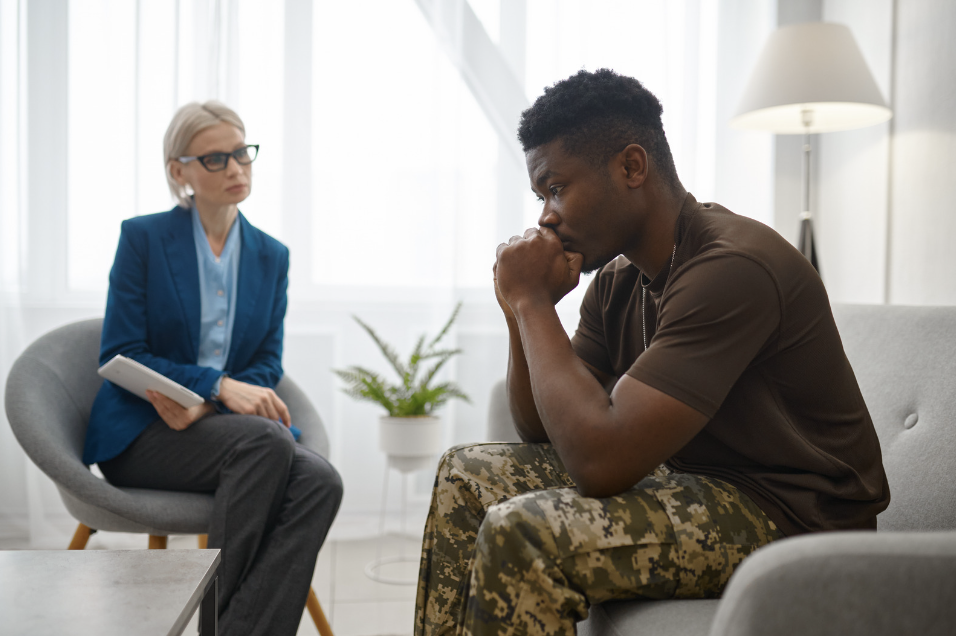 Determine How Your PTSD Limits You
The SSA offers disability benefits to those who can't work due to certain disabling and/or limiting conditions. To determine if you may qualify for benefits due to PTSD, you should attempt to establish the following:
PTSD currently has a negative impact on your ability to work and/or has had a negative impact on your ability to work in the past
Your condition is likely to continue preventing you from working for at least 12 months
You may also find that PTSD symptoms have a negative influence on your ability to complete certain day-to-day tasks. This is another factor the SSA might account for when evaluating your eligibility for disability benefits.
Consult the Blue Book For PTSD
The SSA's Blue Book offers general information regarding the medical evidence and documentation an applicant with PTSD should provide when applying for disability benefits. According to the Blue Book's section on disorders like PTSD, you will need offer evidence confirming all of the following:
You have experienced exposure to death (whether actual or threatened), violence, or serious injury
In the form of flashbacks, nightmares, etc., you have "re-experienced" a traumatic experience
External reminders of your traumatic experience upset you to such an extent that you purposefully avoid them
Your PTSD has resulted in mood and behavior changes
Your PTSD causes you to experience an increase "in arousal and reactivity"
You must also provide evidence confirming at least one of the following:
PTSD has caused you to struggle with a limitation in at least two qualifying aspects of mental functioning
Your PTSD qualifies as a "serious and persistent" mental health disorder
When gathering this evidence, coordinating with a professional(s) is essential. A mental health professional may help you demonstrate your PTSD meets these criteria.
Gather Required Documents
Additional documentation you might need to submit to the SSA includes:
A birth certificate or other such proof of birth
Recent tax information
Military discharge papers if you served in the armed forces prior to 1968
Proof that you are a citizen or lawful alien
The SSA may also ask you to submit pay stubs and similar financial documents. You'll need to submit an Adult Disability Report as well. This report explains your condition in greater detail.
Speak With a Disability Attorney
Providing as much evidence you can when submitting an application for disability benefits is critical. Be aware, the SSA denies most initial applications.
Consider enlisting the help of a disability attorney when preparing to submit a claim. A disability lawyer can assist you in gathering the evidence you need, allowing you to focus more on your health. Get started today by taking the Free Case Evaluation form on this page and we'll connect you with someone who can help—at zero cost to you.
Additional Resources