When you are submitting a claim for Social Security disability benefits there are a lot of different things that you need to have in order. Applications are oftentimes denied the first time. That's why it's strongly recommended that you work with a disability attorney. You may be wondering how a disability lawyer can help with your case. There are a lot of ways that working with a disability attorney can increase the chances that your Social Security disability claim will be approved the first time. This is what happens when you work with a Social Security disability lawyer:
Fill Out A Free Case Evaluation
The free Case Evaluation form is where it all starts. When you fill out the free Case Evaluation form with the details of your condition and other things that the attorney needs to know, that starts the process. It's important that you include as much relevant detail as you can about your case like how long you have been working, when you were diagnosed, and how long it's been since you stopped working if you aren't working now.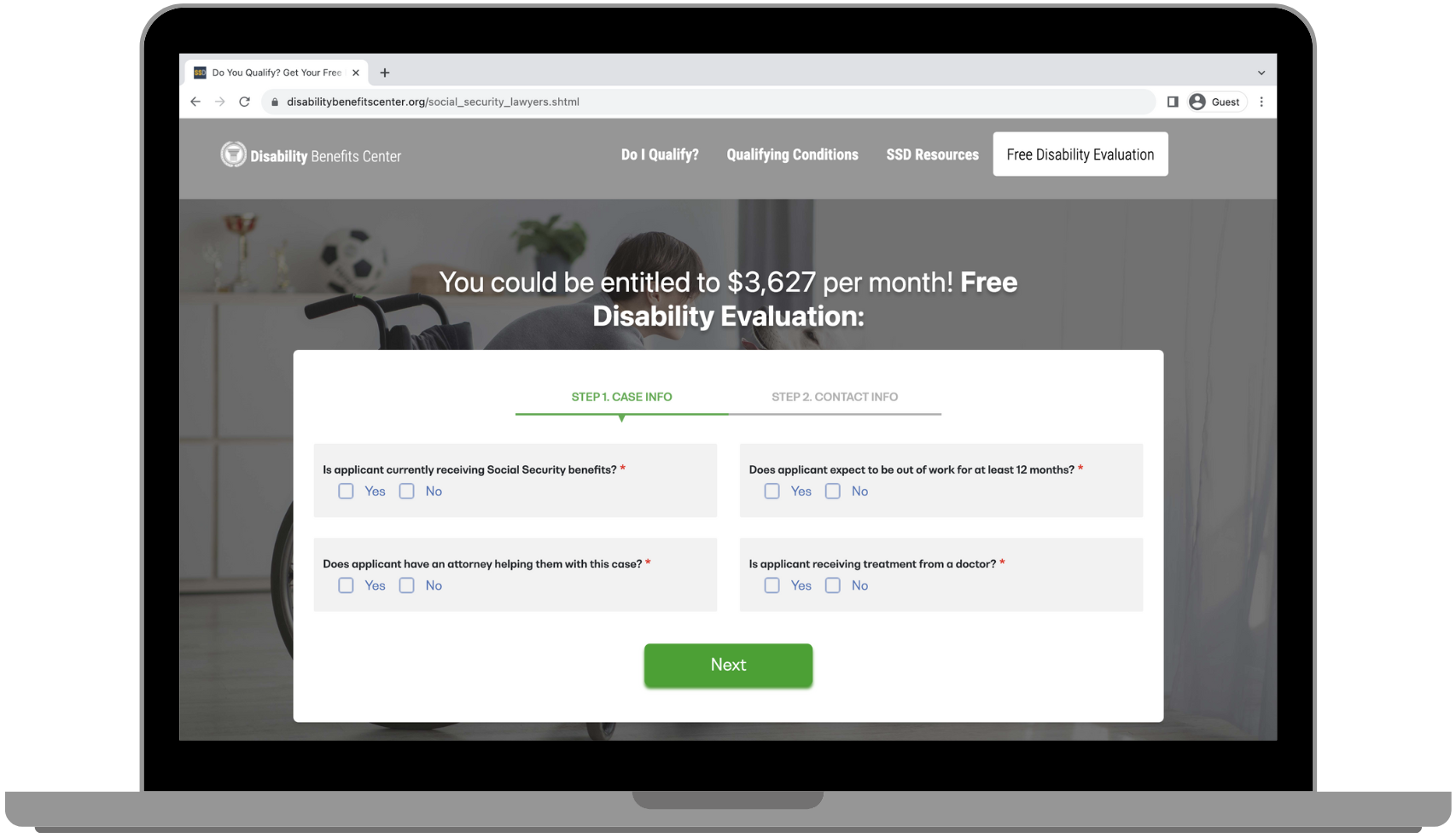 Get In Touch With A Disability Attorney
After you submit the free Case Evaluation form, you will receive the contact information of a disability attorney that takes cases in your area and can help you. You can call them immediately for a free consultation. Or, if you don't want to reach out to them, you can just wait. They can then contact you. The attorney will be sent your free Case Evaluation form so they will have your contact information as well as all the details that you provided about your situation.
Gather Evidence And Documents
Once you start working with the Social Security disability attorney taking your case, they can help you make sure that you have all the different elements that you need to have to make a solid case. The attorney can help you with things like:
Organizing documents
Making sure you have all of your medical records and documentation.
Helping you get certified copies of your citizenship documentation, birth certificate, and other documentation.
Helping you gather other evidence.
Helping you fill out the application documents so that you can avoid common errors.
Your attorney can also help you by answering any specific questions you have about your application and the process of applying for disability benefits.
Apply For Social Security Disability Benefits
The process of applying for Social Security disability benefits can be confusing. A disability lawyer can:
Explain what the process looks like
Go over what payment would look like
Answer any questions you may have
Having a disability attorney on your side is a great resource that you can use when you have questions about how the process of filing, getting approved, and getting paid works.
If Your Claim Is Denied
It's very common for people to have their claims denied on the first try. If your claim is denied, a Social Security disability lawyer can help you gather more evidence to add to your claim. Oftentimes claims are denied because they don't include enough medical evidence. If necessary, a disability attorney can also represent you in court.
Get Started Now
Fill out the free Case Evaluation form on this page now and start the process of getting connected with a disability attorney. The sooner you get started, the sooner you can be ready to submit an application for disability benefits.
Additional Resources