If you are unable to work due to a disabling condition, you can apply for SSDI. SSDI, or Social Security disability insurance, is a monthly benefits provided by the federal government through the Social Security Administraion (SSA).
Each and every year millions of individuals suffer from a long-term or permanent disability. The resulting inability to work can wreak financial havoc on an individual and their family, causing significant stress and hardship.
This lack of income is often compounded by disability-related medical bills, leaving some people wondering if there will ever be a light at the end of the tunnel. Fortunately, Social Security Disability benefits can help offset some of the financial pressure that can be caused by a disabling condition.
The problem is, many people don't have any idea where to go to apply for disability benefits or how to navigate the complicated Social Security Disability application process.
If you want to receive the Social Security Disability benefits that you so desperately need, understanding the application process is a must. If you or someone you know has suffered a disability and is in need of disability benefits to make ends meet, the following information can help you understand how to apply for disability benefits from the Social Security Administration (SSA).
How to Apply For SSDI:
Preparing Your Information
Before you apply for SSD benefits you should gather the information that will be requested by the SSA during the disability application process. Make sure you have your social security number and the social security numbers of your spouse and children.
You will also need the past year's W-2 information and, if you were in the military, the discharge papers for each of your periods of active duty.
When filing an application for SSDI, you will also need to fill out the Social Security Disability report form. This report will ask you for information such as your name, address, phone number, the contact information for your treating physicians, dates of treatments, names of any medications that you may be taking and the names of the doctors who prescribed these medications.
This form will also ask for details pertaining to the type of work you have performed and what your last five jobs were. If you have any workers' compensation or insurance claims filed, you will also need to provide the SSA with information about those claims on this report.
You should also try to get copies of your medical records before you submit your Social Security Disability application. While the SSA may obtain medical records on your behalf, having the medical records ready with your application can help expedite your claim and may help you be approved for disability benefits more quickly.

Applying for Social Security Disability Benefits
Once you have gathered the necessary information, you should contact the SSA to complete a disability application. The actual application can be filled out either at the Social Security office, over the phone or online.
When submitting your application for Social Security Disability benefits, you will need to complete the Social Security Adult Disability Report.
This report contains eleven separate sections and asks for information about your medical conditions, any work activity you may be performing, your education and training, medical treatments you have undergone, medications you are taking and other disability-related information.
Once the SSA receives your application for Social Security Disability benefits and all of the documentation required, they will begin to review your claim. You may, at this point, be asked to go for a consultative exam. This exam is paid for by the SSA.
The purpose of the exam is to evaluate the extent of your disability and whether or not your condition meets the Social Security Disability guidelines. It is very important that you show up for your exam.
Not undergoing the required consultative exam may result in a denial of your Social Security Disability benefits. While the findings of the consultative exam do play a part in the decision the SSA makes in regards to your disability application, statements from your treating physicians and objective medical evidence are given more weight in the determination process.
Completing the Application Process
It will take the SSA approximately three to four months to process your claim for disability benefits. If your claim is approved, you will receive a letter stating how much your monthly benefits will be and how much back pay, if any, you are entitled to.
If your Social Security Disability application is not approved, you have 60 days from the date you receive the notice to appeal the SSA's decision to deny your benefits. Approximately 70 percent of the applications received by the SSA are denied each year so it is not uncommon for applicants to have to file an appeal in order to receive Social Security Disability benefits.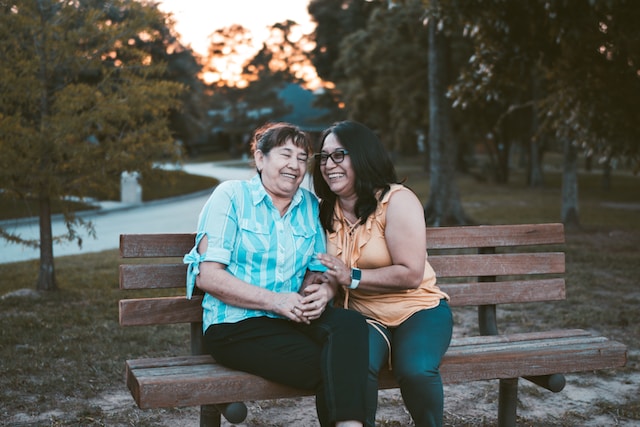 Where Can You Apply For Disability Benefits?
If you are unable to work because of a medical condition, you may qualify for Social Security Disability benefits. You have options for completing your disability application. You may be able to start the process online at the Social Security Administration (SSA) website, www.ssa.gov. You can also start your application by calling 1-800-772-1213 and speaking to a representative. You can also schedule an appointment at an SSA field office.
There are different processes for applying for SSDI and SSI. You can apply for SSDI online, on the phone, or in person. You must go to your local SSA office to apply for SSI benefits. If you are applying for SSDI and SSI at the same time, you can complete your application for both online. To apply for SSI online, you must be between 18 and 65, have never been married, not blind, and be a U.S. citizen in one of the 50 states, the District of Columbia, or the Northern Mariana Islands. You must not have applied for or received SSI benefits in the past.
A disability lawyer will be able to determine the best way to proceed with your claim. An attorney will review the details of your case and will go over your medical records, determining if the hard medical evidence that the SSA needs to make a fair assessment of your case is readily available. You will need to
prepare a detailed list of all your medical providers, including their names and contact details along with the dates of service.
You will need to provide medical records that include physician notes, surgical notes if applicable, treatment records, and the specific details surrounding your medical condition or conditions. The more details that you can provide, the better off you will be throughout the claims process. You will want to make sure that the disability examiner gets a full picture of your restrictions and limitations, determining what you can and cannot do.
How To Apply For SSDI
If you are unable to work and earn a living, and your condition is expected to leave disabled for at least 12 months, you may qualify for disability benefits from the Social Security Administration (SSA).
To start the process, you will need to fill out the claim form. This can be done online at ssa.gov, by calling 1-800-772-1213, or by scheduling an appointment at your field office.
You should review the disability checklist you are provided with the application for benefits, and make sure you can check off everything on that list.
The most common reason for a claim being denied is a lack of supporting evidence and documentation. You must have hard medical evidence to back up your claim and to confirm that your condition is disabling, and it is as severe as you allege it is.
After you apply for SSDI, a disability examiner will review the application and then make a decision regarding your claim.
If your claim is denied, and you will receive written notification that details why your claim has been denied. You will then need to file an appeal and provide additional medical documentation and supporting evidence for your claim so it can be reviewed again.
If the claim is denied again on the reconsideration, you will want to request a hearing before an administrative law judge (ALJ).
The likelihood of a claim being approved is the greatest on the hearing level. A disability lawyer will be able to help you prepare for the hearing level and gather pertinent evidence.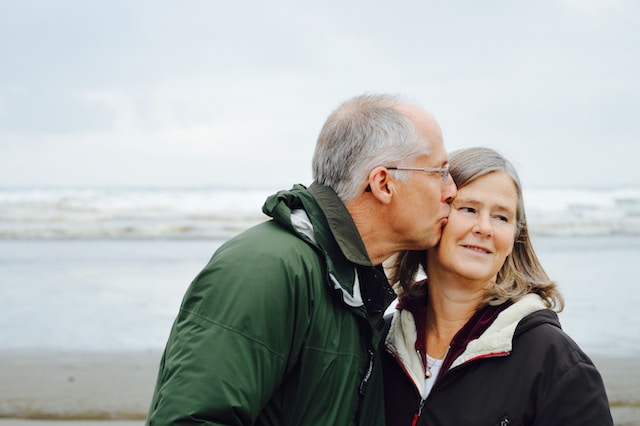 What To Do If Your Disability Claim Is Denied
If you apply for SSDI and are denied benefits, you are not alone. Most disability benefits applications are denied during the initial review. When your disability claim is denied, the SSA will notify you in writing. They will tell you why your claim was denied and how long you have so you can file an appeal. If you wait too long, you will not be able to appeal, and you will have to start your claim all over.
The letter will tell you while your claim was not approved, and you can talk with your attorney about that. Your lawyer will know what additional information is needed to show that you are disabled and to help you get your claim approved. You may be able to gather the needed documentation and evidence that Disability Determination Services needs to review to determine if you are disabled.
When you file your appeal, you will want to include any medical records or supporting documentation that was not previously submitted. The more information that you can provide, the more likely you will be able to get your claim approved. The disability examiner needs to be able to fully assess your situation and determine the severity of your medical issues. With the proper documentation, he or she can determine if you are able to work and earn a living.
If your claim is denied after the appeal during the reconsideration for review, you will once again file an appeal and ask for a hearing before an administrative law judge. The judge will be able to review your medical records, question you about your condition, and hear from medical and vocational experts.
Through this process, the judge should be able to determine what kind of work you can do – if you can work at all.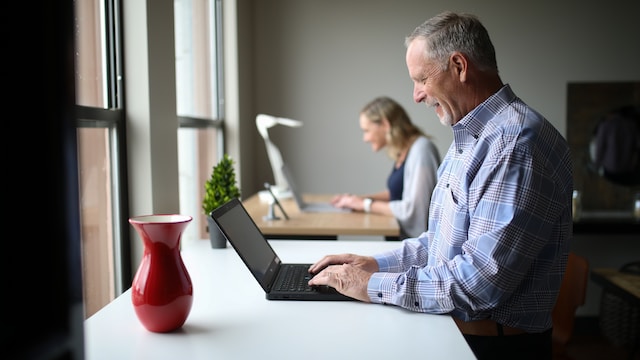 Why You Should Work With A Disability Attorney
If you are applying for SSDI, you can benefit greatly by being represented by a disability lawyer. An attorney can increase the chances of your claim being approved significantly. An attorney will be familiar with what kind of evidence is needed to support your claim. Also, an attorney will be able to review the evidence and documentation that you have and then determine if you need additional medical tests or records.
The Blue Book listings are very technical, so an attorney will be able to determine if you can meet the listing criteria or if a medical vocational allowance and a residual functional capacity (RFC) is the way to go with your claim. Your attorney will be able to ensure that your documents are organized so your case
can get a fair review.
The key to a successful claim is supporting evidence and documentation. An attorney will be able to ensure that you have the supporting evidence and documentation your claim needs for an approval. When you retain a disability attorney, you will not have to pay anything upfront or out of pocket.
Disability lawyers take cases on a contingency basis, which means that your attorney will not be paid until you win your claim and you are awarded disability benefits.
When you do win your case, your attorney will receive 25 percent of your backpay not to exceed $6,000. An attorney will help you with the claims process, and a lawyer is especially needed if your case advances to the hearing level. An attorney will make sure you are prepared for your hearing and that you are ready to respond to the questions that you may be asked.
You can enlist the help of a Social Security Disability attorney at any time during your claims process. Complete the Free Case Evaluation Form to share the details of your case with an attorney who handles disability cases in your area. You will increase your chances of having a successful claim and be awarded
disability benefits.
If you need to file an appeal or an initial claim, you should consider retaining the services of a qualified disability attorney. Your chances of successfully filing a disability claim are significantly increased with proper legal representation.
Additional Resources